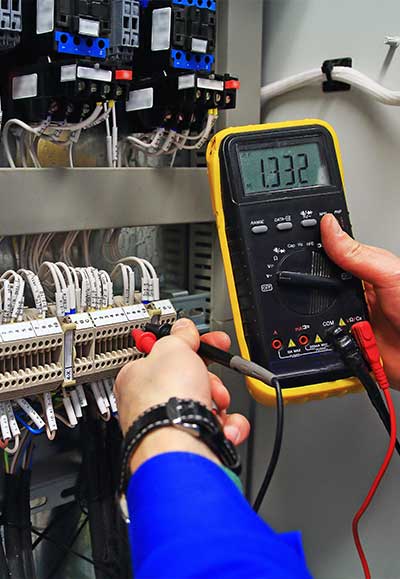 Yacht Electrical Surveys
Yacht Electrical Surveys
The electrical system on a yacht is usually the most important system on board, but it is also the least understood.
Electrical Marine conducts yacht electrical surveys, which provide a comprehensive review of a vessel's electrical system and assist the yacht owner in understanding how all of the components interact.
Traced & Inspected
All electrical marine systems are traced and inspected as part of the yacht electrical survey with thermal imaging and insulation (megger test 1000 Volt DC).
Modification & Improvement
Design and installation quality will be addressed, as well as recommendations for modification and improvement.
OUR YACHT ELECTRICAL SURVEYS INCLUDE
Inspect shore power system for proper voltage, impedance, frequency and ground protection.

Inspect and test galvanic isolators or isolation transformers.

Detect any corrosive currents in shore power ground.

Inspect bonding system for proper design, installation, corrosion and safety.

Inspect DC voltage systems for proper design, installation and safety.

Inspect AC voltage systems for proper design, installation and safety.

Examine the entire system for buyer protection purposes, ABYC and NFPA compliance for insurance. coverage and any previous damage due to fire or water.

Provide recommendations for modification and improvement.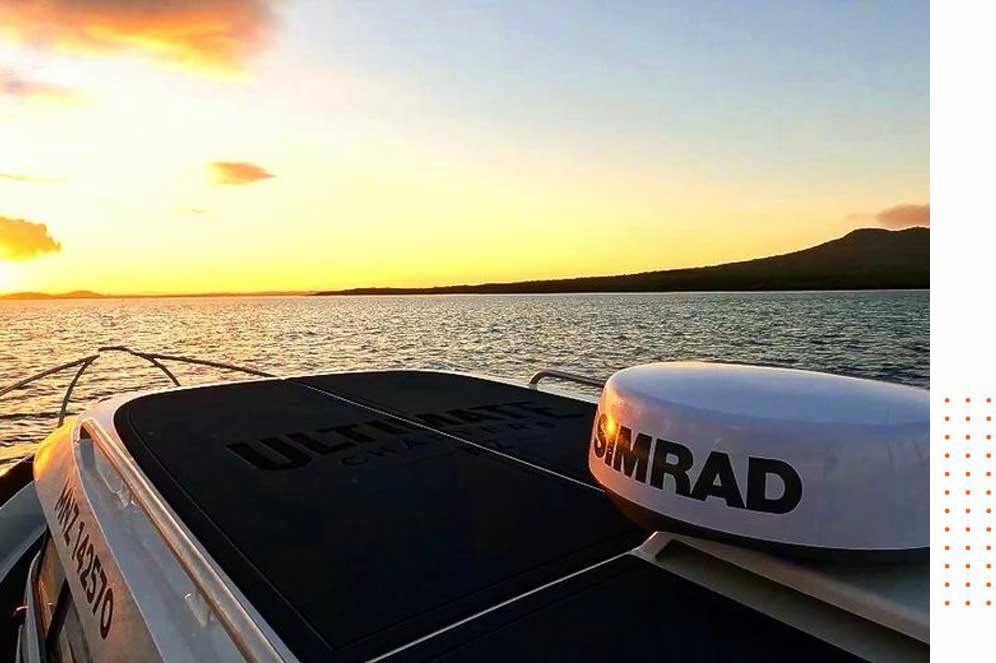 Rewires & New Installations
No yacht installation is too large or too small.
New installations can be for new yachts or where a yacht is having a major overhaul and the marine electrical systems are beyond being upgraded.
We will discuss with you all your requirements and then provide a quotation and timescale. As part of this service we provide you with a comprehensive circuit diagram.
We can also install a system, with the understanding further additional services may be requested.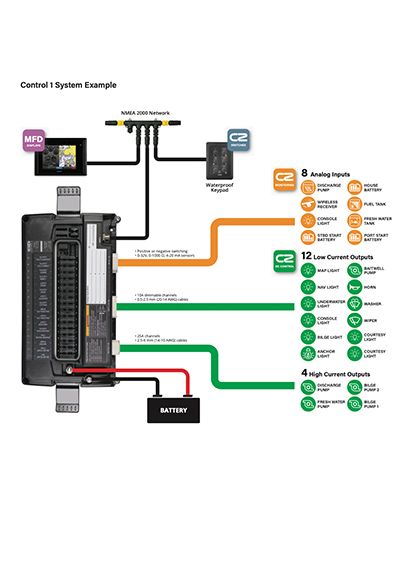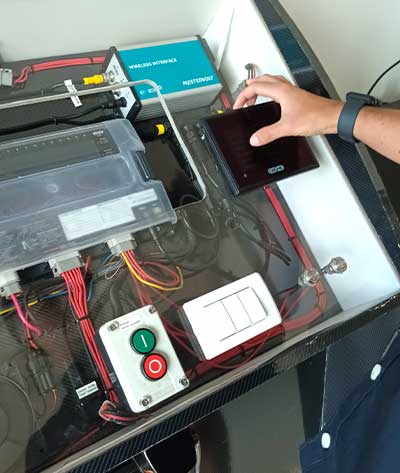 Simrad Commercial
A sophisticated range of auto steering, navigation and safety products for commercial marine vessels.
Simrad Commercial has been developing systems for commercial vessels for the past sixty years.
Simrad Commercial now provides a comprehensive variety of advanced auto steering, navigation, and safety technologies for vessels of all sizes, from small inland vessels to larger coastal commercial and passenger craft.